Wroclaw Technology Park's business incubators
For us, investments are not only capital, but also appropriate facilities and business know-now. We have created a favorable startup ecosystem, thanks to which we support the development of young companies in their start into business. There are two business incubators operating at WPT – DAIP, i.e. the Lower Silesian Academic Incubator of Entrepreneurship and IIP, i.e. Integrative Business Incubator. We know that ideas for innovative business often come from student initiatives, which is why we have created the Academic Box, a workshop and concept space dedicated to scientific circles.
We are part of the Wrocław startup ecosystem!
Wrocław is undoubtedly a city of startups – these are not words thrown to the wind! According to the report "The Polish Tech Scene. 5 Years ", published at the end of 2019 by Startup Poland, Wrocław and Lower Silesia have the largest concentration of technology startups in Poland! Statistically, there is one startup in Wrocław per 4.5 thousand residents. As a result, this prestigious report defines Wrocław as the Polish Silicon Valley . Technology startups operating in Wrocław are also distinguished in prestigious international rankings such as Innovators Under 35 announced by "MIT Technology Review" or "Deloitte Technology Fast 50 Central Europe".
But that's not all, according to the StartupBlink report, our city was ranked in 171st place in the ranking assessing the level of activity of startup ecosystems among cities around the world.
WPT, the largest technology park in Poland in terms of the number of companies operating in its area, plays a significant role in the development of the Wrocław startup ecosystem. We run the largest entrepreneurship incubators in Wrocław, which enable young entrepreneurs to use our comprehensive business base, including not only office space, but also advanced research and production infrastructure and substantive support, among others in obtaining funding.

The best showcase of the Wrocław startup ecosystem and WPT Business Incubators are the successes and opinions of entrepreneurs who develop their companies here.
WPT is a place with both a reputation on the market and the necessary recognition, which is very helpful for the newly established company. Additionally, WPT offers various types of cooperation and development opportunities.
Wrocław is a meeting place, thanks to which Sovigo was a meeting place for people who share a passion for creating extraordinary things. Wrocław is also a great place for the development of a startup. Very well-equipped laboratories, access to many research centers, open-minded people make it easier to develop a startup in the biotechnology industry here. When it comes to WPT and Business Incubators, you cannot imagine a better place to start your business. There are great, helpful and competent people who initiate meetings, build bridges and support you in many fields.
The vast majority of our team members come from Wrocław, which is why we chose this city for our company headquarter. The Wrocław Technology Park has a very good offer for companies at an early stage of development, for which the first, basic step and milestone is to raise capital for further development. What's more, the infrastructure of WPT, as well as the number of companies that operate there, and also appear with problems, make it possible to attract new customers and partners in further projects.
Wrocław is my hometown. So it was a natural place for me to start a business. In my opinion, WPT is the best place to start a business for a programmer, due to the certainty of concluded contracts and creating an environment conducive to the development of new initiatives. I think that WPT Entrepreneurship Incubators are superior to other incubators not only with their offer, but above all with reliability and honesty. It is an institution that does not deceive the companies cooperating with it and keeps its promises. The communicativeness and individualized approach to the entrepreneur deserve recognition.
WPT Entrepreneurship Incubators is a prestigious location, great infrastructure and good work culture.
I positively assess WPT as a place for the development of a startup, especially for the atmosphere of cooperation created by the Park team. After years of independent struggle on the market, it is a very nice change for me!
The headquarters of our company is located in WPT, and its activity covers Wrocław and the surrounding area. I especially appreciate the integration meetings organized in the Entrepreneurship Incubators – they are interesting and make a very good business contribution to our activities.
In Wrocław, I live and study painting at the Academy of Fine Arts. Wrocław Technology Park conducts activities aimed at building relations with universities operating in the city, which is why, as a student, I decided to associate my activities with this institution, which has a very positive image in the academic environment. It is important to me that the entire WPT team understands the problems of people who have to combine running their own business with studying.
We live in Wrocław and we set up our company here, and the WPT offer turned out to be advantageous when the company was launched. We evaluate the activity of WPT Business Incubators very positively. We recommend partnering with WPT whenever the opportunity arises.
WPT means good access to laboratories at competitive prices.
WPT is a place that offers office infrastructure in a good location, at very favorable price conditions. This is accompanied by decent substantive support from the Park team.
I have been associated with Wrocław since 2007. Here I studied at the Wrocław University of Technology and started my professional adventure. WPT gives startups opportunities both related to the use of WPT infrastructure and participation in training, conferences and fairs. Offers legal and accounting assistance. It gives the possibility of using a wide range of software that facilitates everyday work.
What do you gain in WPT Business Incubators?
There are two business incubators operating in WPT – DAIP and IIP. We also run the Academic Box project. Regardless of which one you join, you will gain:
See which WPT projects dedicated to startups suit your needs: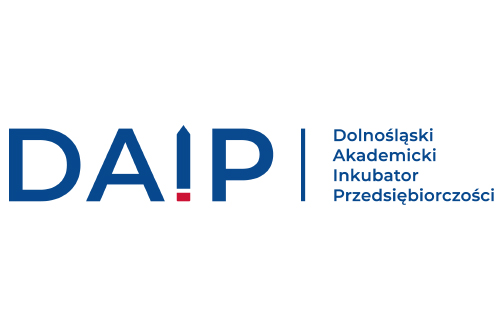 Lower 
Silesian

 Academic Incubator of Entrepreneurship
If you are a student, university graduate or researcher, you can implement your projects in Lower Silesian Academic Incubator of Entrepreneurship, which is dedicated to start-ups in the area of new technologies. We support them for 2 years, until they become independent and dynamically operating entities on the market./span>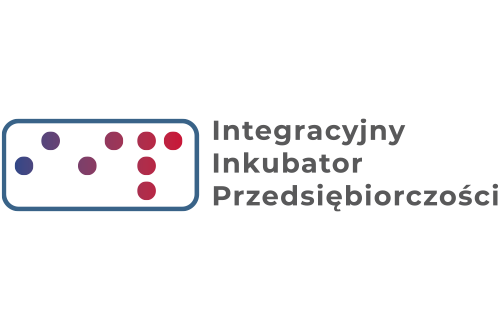 Integrative Business
Incubator
The WPT Integrative Business Incubator was created to support and develop business without barriers. It is dedicated to all companies that are at the beginning of their business path. During the 5-year incubation period, our support can be used by entrepreneurs from various industries.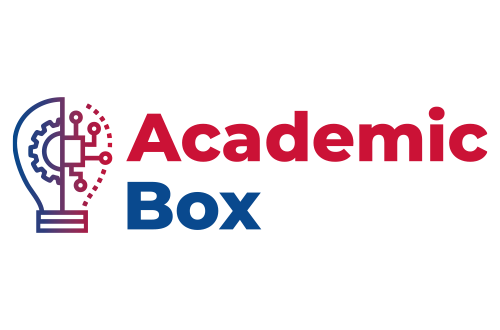 If you are not an entrepreneur yet, but you develop your interests within a research club or other student group, working on innovative solutions that in the future may be the basis for creating a successful business, the Academic Box space, created in our Hall Nowa 7, is a place for you.
What do you gain by joining our incubators?
We treat our offer as a constellation of services and products, allowing entrepreneurs to choose the azimuth for market success. It is dedicated to business of any scale, including startups. As part of the Stellar Hub business development program, entrepreneurs can use WPT's business products and services covering 9 areas – from renting business infrastructure, through modern laboratory and research and development facilities, specialist consultancy, to projects related to the Big Science market. By choosing one of our business incubators to start your business, you gain access to all of them. This will allow you to develop your business and achieve market success. Our offer will flexibly adapt to the level of development of your company. A new lab? Support in obtaining funding? Larger office? We always adapt our proposals for business to its current needs.
Wroclaw Technology Park
ul. Muchoborska 18
54-424 Wrocław