Innovation in practice – the history of QNA Technology
QNA Technology is a company operating in Wrocław Technology Park. It was established in our Lower Silesian Academic Incubator of Entrepreneurship. It manipulates matter in a nanoscale to release its potential to generate and absorb light. During thousands of hours spent in laboratories, the company's R&D team developed a scalable technology for the production of colloidal, solid state quantum dots. Owing to their unique features, they may be revolutionary in the sector of displays, photovoltaics, lighting and plant cultivation. How did the company achieve such spectacular, international success?
The idea to start QNA Technology came to its founders, Artur Podhorodecki, PhD, DSc, Eng., and Mateusz Bański, PhD, Eng., during their scientific work at the Department of Basic Technical Problems at the Wrocław University of Technology.
– I've always wanted my work to be not only exciting, but also important and useful. During my MA studies I realised that if I wanted to study experimental physics in a creative way, without limits, and be able to achieve my goals, I would need access to my own technology. I was sure that it would allow me to go a step further from just researching materials made by others and applying them to my own prototypes. I managed to convince department authorities to my opinion and in the next few years after my doctoral studies, together with one of my first collaborators, Mateusz Bański, we worked on launching and developing technologies to obtain colloidal, solid state nanostructures. When our technology got sufficiently advanced, it caught the industry's attention. Academic facilities soon became insufficient to meet these challenges – at the University we were unable to produce large quantities of structures, at the same time preserving their quality. We therefore decided to start a company, the core business of which was to be the development of a new method of growing nanostructures, allowing their production on a large scale – say Artur Podhorodecki, PhD, DSc, Eng., CEO of QNA Technology.
The company was founded in 2016. Since its first day it has been focused on developing a technology that would allow scalable production of colloidal quantum dots that would meet both scientific and industrial standards.  The company's seat was located in Wroclaw Technology Park.
– We joined WTP through the Lower Silesian Academic Incubator of Entrepreneurship. We were particularly attracted by the possibility to use WTP's laboratories, devices, as well as the option to receive subsidy as part of de minimis aid. We needed a credit of trust towards our plans, and here's where we got it – adds the CEO.
A dynamic start
The company was dynamically growing. From the beginning of its operations, next to technology development, QNA executed profitable, low-scale orders for R&D departments from different market segments. After half a year, Kvarko fund got interested in the undertaking.
– The technology of industrial production of nanomaterials has very high entry thresholds, both in terms of time and money. To develop our business, we needed an investor who would understand its specific nature, see its market potential, appreciate the team's high competences in research and technological achievements accompanied by documented sales, and be ready to take relatively high investment risk. We found it all in our partnership with Kvarko. We started a joint project as part of  the National Centre for Research and Development's BRIdge Alfa programme – says Artur Podhorodecki.
The blue dot and other challenges
As part of the above-mentioned project, QNA Technology came up with an idea of creating a blue quantum dot. It has always been a great challenge to the global industry of displays. Both international enterprises and small research companies are working on obtaining a blue-shining dot.
– We already have blue quantum dots. We are presently working to optimise their features, so they meet the highest market standards. One of their current applications are QLED TV screens, which make passive use of the dots. However, they may also be used actively, as part of a new technology applied in TV screens, which will become direct competition for OLED technology. In order for it to succeed, red, green an blue dots from the RGB pallet are required. Developing a technology allowing mass production of high-quality blue quantum dots would be, and hopefully will be, groundbreaking for us – adds Podhorodecki.
In successive months, QNA Technology was steadily growing. It acquired more partners, customers and private investors. Office and laboratory facilities the company used at WTP also expanded. It quickly moved from a single laboratory desk and an open space box to its own laboratory and separate office spaces.
– We will still want to increase our laboratory and office space we use at Wrocław Technology Park. Our heads are full of new ideas, so R&D works will be the prevailing part of our operations. This is why we want to make our present laboratory at WTP at least twice as large, and to divide the area into the production part and the R&D part – adds the company's founder.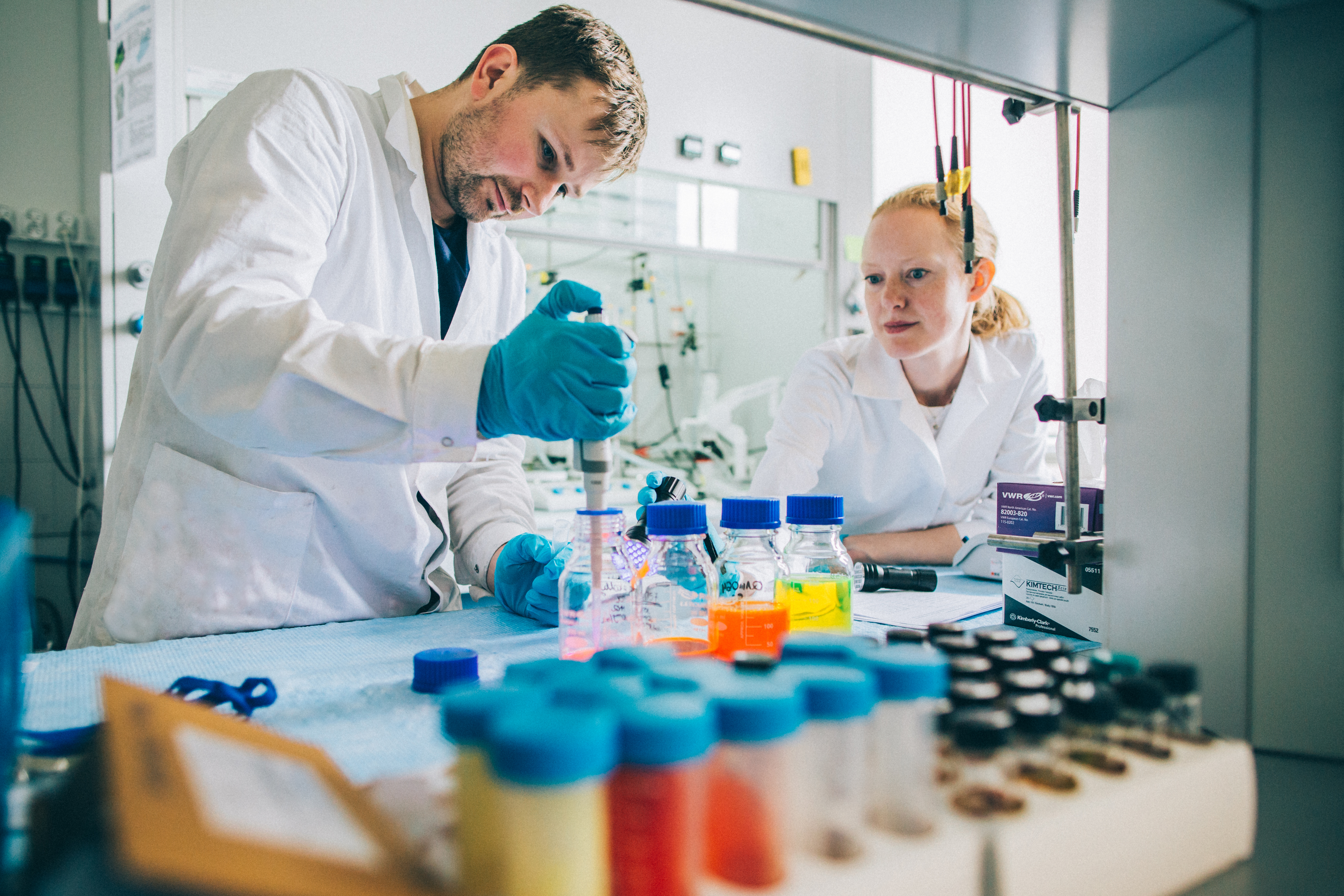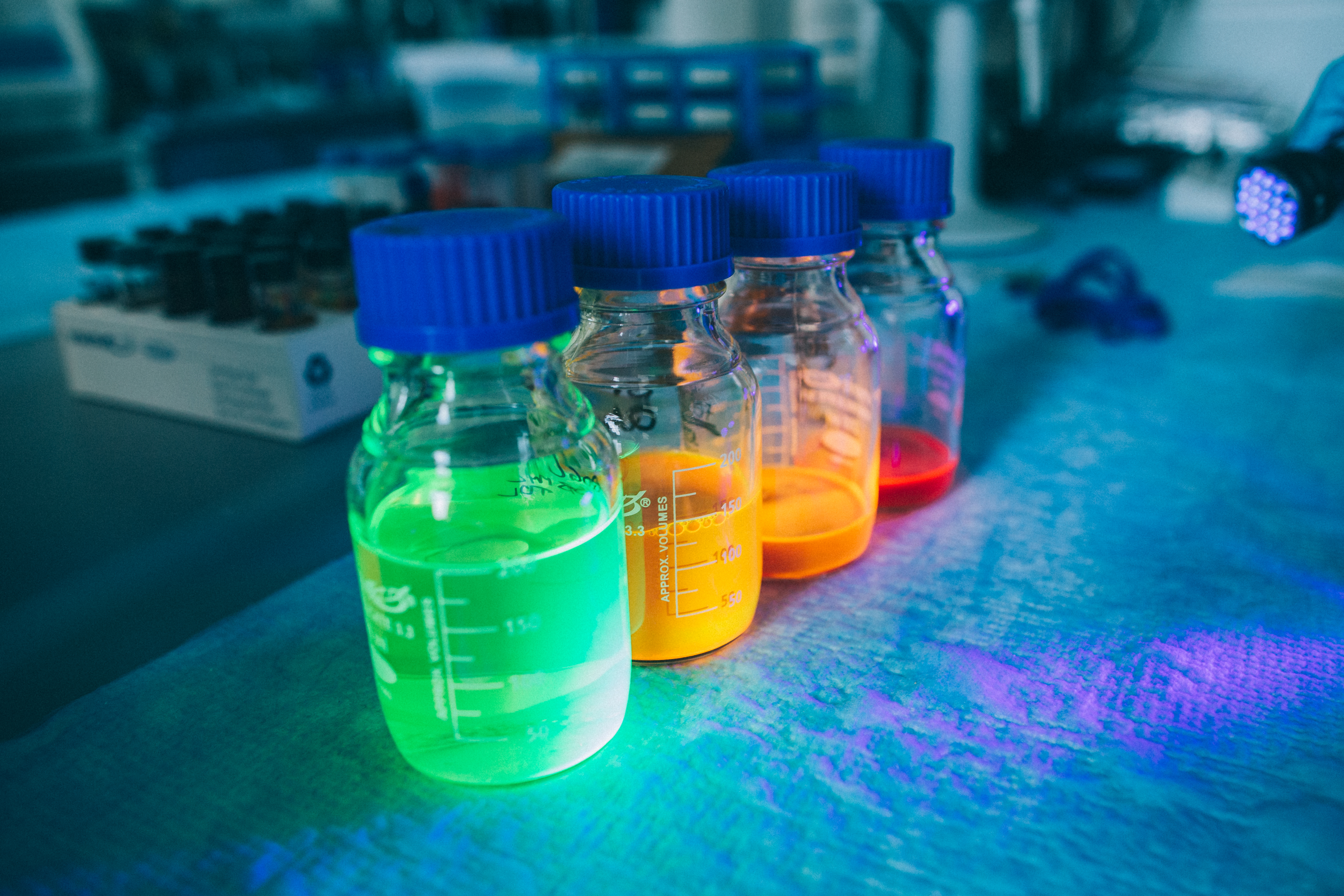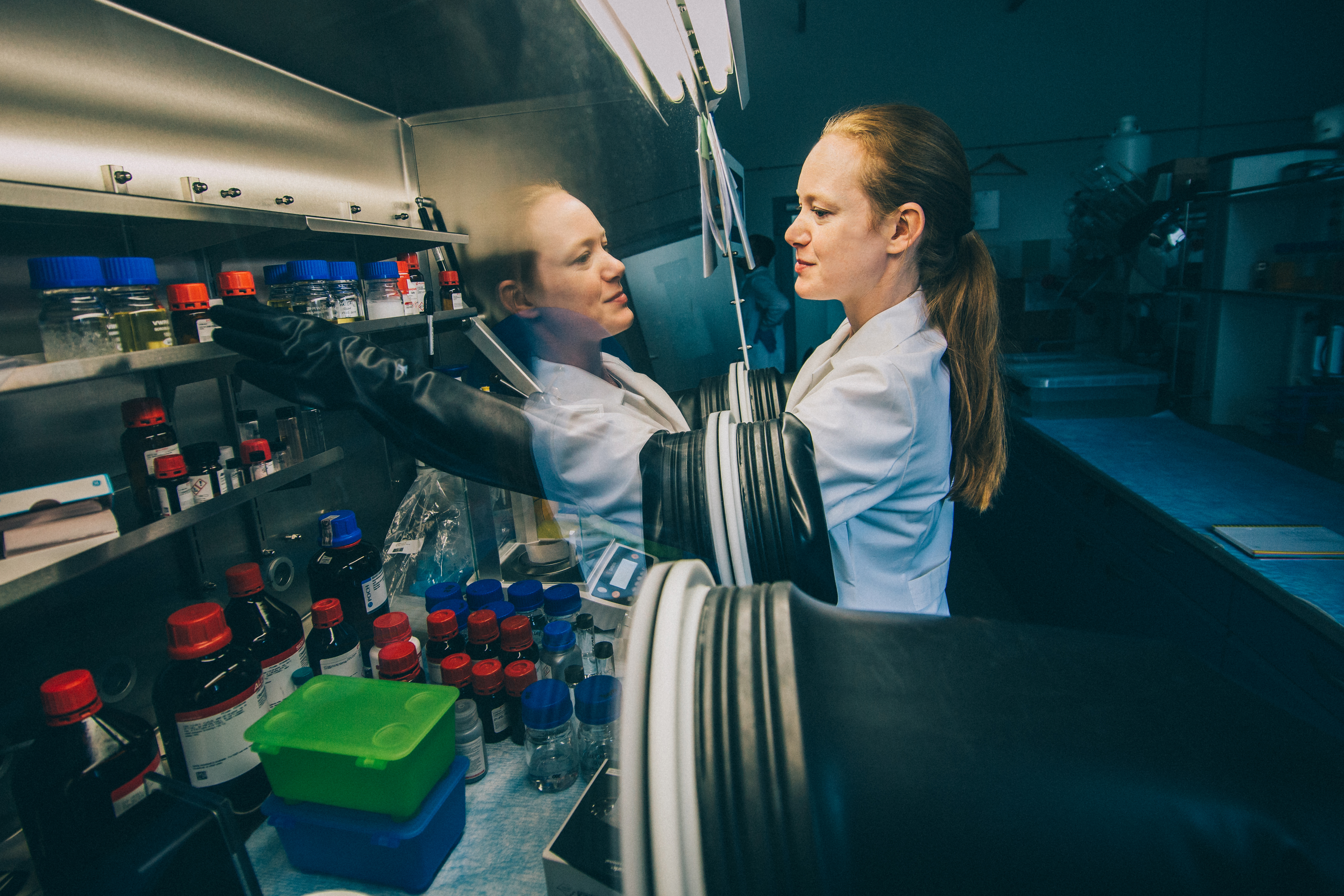 The market of quantum dots is growing very dynamically, although it is still fresh in other countries, and practically unknown in Poland. It causes a lot of challenges the QNA team will have to face. On the other hand, the initial stage of market growth makes it possible to occupy a leading position easily. One of the tasks is to convince companies that the efforts made by R&D departments while implementing quantum dots to their present solutions is profitable.
– We have two groups of customers. The first one includes companies that know the quantum dot technology and want its quality to improve. In this case, the main obstacle is that such customers are difficult to contact, as they are mostly large, foreign conglomerates. The second group, the potential of which is also big, includes companies that see, or in which we see, a potential in terms of the application of dots, but do not know how to directly implement them. The greatest obstacle here is the risk related to starting the process of testing and implementing the new technology. That is why in such cases our team is strongly involved in the R&D process on the customer's part. When I look at the last few years of our operations, I can see that we infect our partners with our enthusiasm, which makes them more willing to take the risk and agree to such form of cooperation. There are more and more of such companies in Poland. It is very motivating. Such actions, however, require mutual commitment and setting long-term goals by both parties – adds the CEO of QNA.
The company's new, tailored solutions are to ensure effective and fast implementation. QNA is presently focused on developing semiconductors of inks containing quantum dots, for the purposes of printing optoelectronics and photonic elements.
Although it does not have any competitors in Poland, QNA Technology concentrates on internationalising its business. The chances are quite big, considering that there are still only few companies dealing with the same thing.
– As part of a subsidy granted under sub-measure 2.3.3, in the nearest two years we will be intensely presenting our technology and products on economic missions, fair events and conferences all around the world, including in Japan, the USA, China or New Zealand. – adds the CEO.
Successful achievements and bold perspectives
QNA Technology is successful in renowned competitions dedicated to start-ups – its achievements include 1st place in Nanostartup Challenge competition as part of Inter Nano Poland 2018 or European Start-Up Days, which was held as part of this year's European Economic Congress. The company is also one of the first participants of the 3rd edition of The InCredibles – Sebastian Kulczyk's acceleration programme.
– We don't want to make participation in competitions our core focus. That is why we are extremely careful in taking decisions to participate. We only take part in the events where our technology has an actual opportunity to be noticed, and where we have the chance to meet people who are interested in using or developing it. The strategy has proven successful. The competitions we participated in so far have brought us new business and investor relations, as well as helped us make a lot of inspiring acquaintances – says the CEO of QNA.
Today, QNA Technology is looking boldly into the future and keeps its focus on the development of its technology, creation of new products and winning new large contracts. The company also aims at acquiring new partners from the sector, to make sure that its technology contributes to the development of other innovative solutions.
– On the basis of my short, but intense business experience, I can advise those who want to start their own business to aim high and keep limiting their comfort zone. They should not be afraid of failures, but assess reality and the level they are on in an objective way. Above all, however, I would suggest starting a business from setting up a team of people whose competences, trust and positive energy will make it possible to achieve the first tasks – concludes Artur Podhorodecki