Ekolabos – a technological company in a market full of challenges
Ekolabos is a laboratory dealing with environmental research, which operates in the Wrocław Technology Park. Its offer includes, among others testing of water, food, cosmetics and products intended for disinfection. The company was founded in 2010 and has been associated with WPT from the very beginning.
– The idea to set up Ekolabos, as is the case with most small Polish companies, came from passion. During my studies in environmental protection, I dreamed of running my own water and soil laboratory. Although it seemed unrealistic at first, I gradually began to gain professional experience that led me to decide to start my own business. It was a big challenge as the industry related to laboratory research was, and still is, very competitive, largely dominated by international corporations. I have heard many times that my idea is doomed to failure, but thanks to the enormous amount of work and determination, we managed to build a well-functioning, constantly developing company – says Piotr Bezłada, president of Ekolabos.
Ekolabos started its market activity by conducting water tests, which are still one of the core activities of the company. It examines, among others, drinking water, technological water, boiler water, cooling water. Over time, the company expanded its offer to include research on cosmetics, food, dietary supplements as well as research and registration of biocidal products.
– From the beginning of our existence, we have been operating in the Wrocław Technology Park. The start of Ekolabos was possible thanks to the laboratory facilities of the WPT. Our own laboratory equipment would require a multi-million investment right from the start of the project. A beginner company does not have such capital, therefore the use of the WPT infrastructure, including modern, high-quality equipment, allowed us to start and develop our offer – comments president of Ekolabos.
Quality as a differentiator
The founder of Ekolabos has been looking for new areas of development from the beginning of the company's operation. A natural step was to turn to the beauty industry, which has a high demand and is focused on high quality.
– Smaller companies like us often offer their clients higher quality in both research and service. We have made it our distinguishing feature to which our clients are attached. They are sure of the reliability of our services and research, which keeps them with us for many years.
We can be proud of our long-term cooperations that lasts for years. It is a confirmation for us that the quality policy we have adopted is right – says Piotr Bezłada.
Each of the new areas of research that Ekolabos introduced to its offer was a milestone in its development and involved a huge amount of work – including laboratory preparation and validation of research methods. Both extending the offer to include cosmetic research and food research required a lot of effort and commitment of the entire team. The next significant step was the introduction of biocidal product research to the company's portfolio. During the coronavirus pandemic, these studies became a solid basis for the company's operations.
– The implementation of this type of research is a long and complicated, but profitable process. We conduct research on hand and surface disinfectants, surgical disinfectants for hospitals and various biocides for the veterinary, food and medical markets. We not only check them, but also register them at the office at the request of our clients – comments president of the company.
It is worth adding that Ekolabos also provides consulting services for introducing products to the market for the needs of the cosmetics industry, where it is a particularly long and complicated process.
Water treatment stations and water samples from distant countries
Among the many milestones that set the pace for Ekolabos development, one should also mention the acquisition of large customers, incl. foreign companies producing water treatment equipment.
– The devices we tested are sold all over the world. This cooperation, which lasted several years, took us to a higher level, but also allowed us to expand our offer. The treatment plant efficiency test service is rare. We implement it, which distinguishes us on the market and allows us to acquire new customers – adds Bezłada.
Although Ekolabos operates mainly in Poland, the company has more and more customers from abroad. The company also tested water samples from the Ontario River and the Canary Islands. In the research sector for the cosmetics industry, Ekolabos cooperates mainly with Polish companies, but also has orders from Russia and Dubai.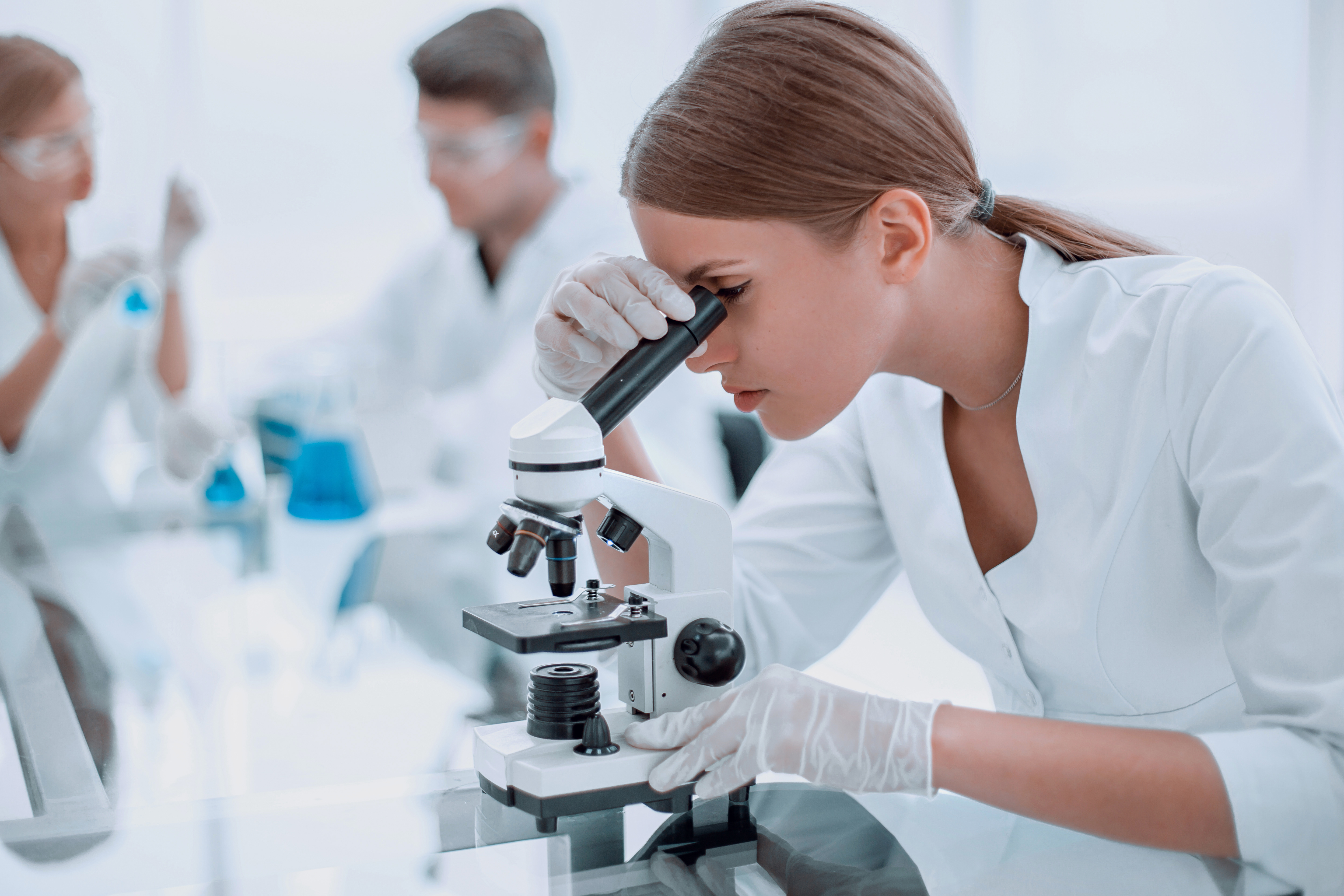 – Poland is an area of cosmetics production. Our customers export their products all over Europe and beyond. In this respect, Poland is a kind of "gate" to the European Union for producers from the East, which is why we often get orders for research and implementation of a cosmetic product on the EU market from across the eastern border – ­comments the company's founder.
HORECA, cosmetics producers and the largest state-owned companies
Ekolabos has a very different cross-section of clients in its portfolio. In the case of research for the cosmetics industry, these are mainly producers, while water tests are mainly carried out for the HORECA sector, but also for swimming pools and retail customers. The laboratory also supports producers of dietary supplements.
– During the coronavirus pandemic, everything related to the HORECA market has been closed. The number of orders in this area has significantly decreased. However, the number of orders in the area of cosmetics and biocidal products research has increased. Their scale is so large that the losses related to the lack of orders for water tests have been compensated. We had to hire additional specialists to handle orders – comments Piotr Bezłada.
New laboratory, new customers and new markets
With the development of the company, not only the scope of its offer but also its team grew. It consists of specialists in chemistry, microbiology, environmental protection and biotechnology. The company has also opened two local branches in Warsaw and Krakow, thanks to which it handles orders from all over the country.
Ekolabos plans to open a virological laboratory, allowing it to conduct tests to check virucidal effectiveness. The coronavirus epidemic has shown that such laboratories are very much needed. The laboratory has already partially guaranteed technological possibilities of its creation thanks to the infrastructure of the Wrocław Technology Park.
The company wants to focus on increasing its customer base in the future. According to its president, it is not an easy task due to the competitive market ominated by large corporations. The advantages of Ekolabos, however, are modernity, customer orientation, computerization and automation of processes, and outstanding quality. The company is currently developing based on its own capital, but is open to cooperation with an external investor.
– Such cooperation would allow us to accelerate the technological development of the company and faster expansion into foreign markets, which we are planning. We have a solid plan for this and I am confident that we will manage to implement it. 10 years of experience and facing challenges that seemed impossible to overcome, strengthens me in this belief. – says Piotr Bezłada, president of Ekolabos.