Innovations are born of… innovation – the history of MoCap Systems and Oversiz3D
The history of MoCap Systems is related to the implementation of a visionary idea, which allowed for the creation of the most modern motion capture system (MOCAP) in the world, capturing human movement with great precision. As part of this project, the company's team built Europe's largest commercially available, industrial 3D printer working in additive technology, and as part of a project called Oversiz3D, it can change the way we recycle plastic.
The motion capture system developed by MoCap Systems is the best system in the world to capture human movement, which can be used in the computer games industry, the film industry and even medicine. It owes its stringent parameters to an innovative approach – instead of traditional cameras, it uses a specific cage in which there is a 12-watt blue laser and a system of 5 transfer mirrors, 2 parabolic mirrors and 12 mirrors generating laser surfaces. The actor whose movement is pictured wears a costume on which 200 photodiodes are placed.
– In camera systems, the accuracy fluctuates on the level of single centimeters.
We want to go down to the micrometer level, thanks to which our solution will be more accurate by two orders of magnitude. It will also eliminate the need for time-consuming computer processing, e.g. moving pixels or removing artifacts. Our system will achieve near-perfect results, available in real time – comments Patryk Szymczak from MoCap Systems.
Such accuracy of the system opens up new possibilities for the use of motion capture systems – they can be used not only in the film, game and VR industry, but also in robot control, e.g. in the medtech sector, e.g. when performing surgery or dynamic posturography of children. It would be a real alternative to static body posture examinations, enabling the construction of a prevention system for children in this field, available throughout the country.
– Our project will be ready to be shown to the world at any moment. We have a ready prototype, technological demo that we want to present on the market. We are currently exploring our capabilities and looking for entities that would be interested in using our system or investing in its development or commercialization. – adds Szymczak.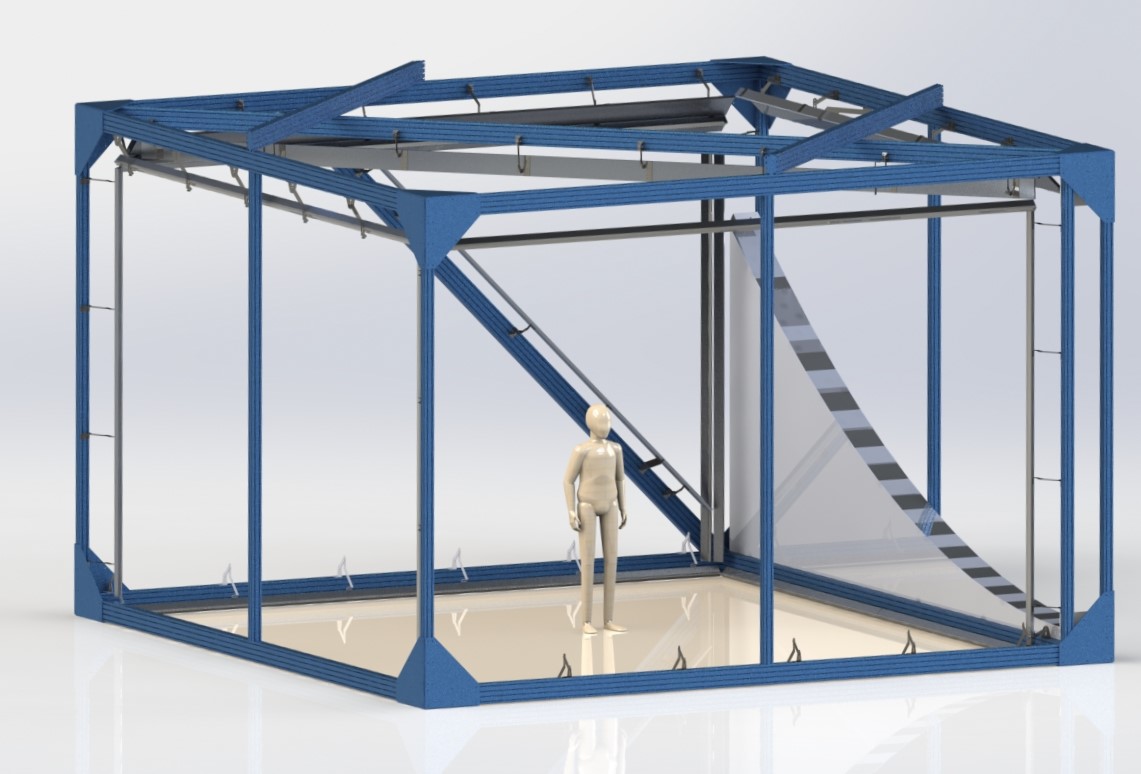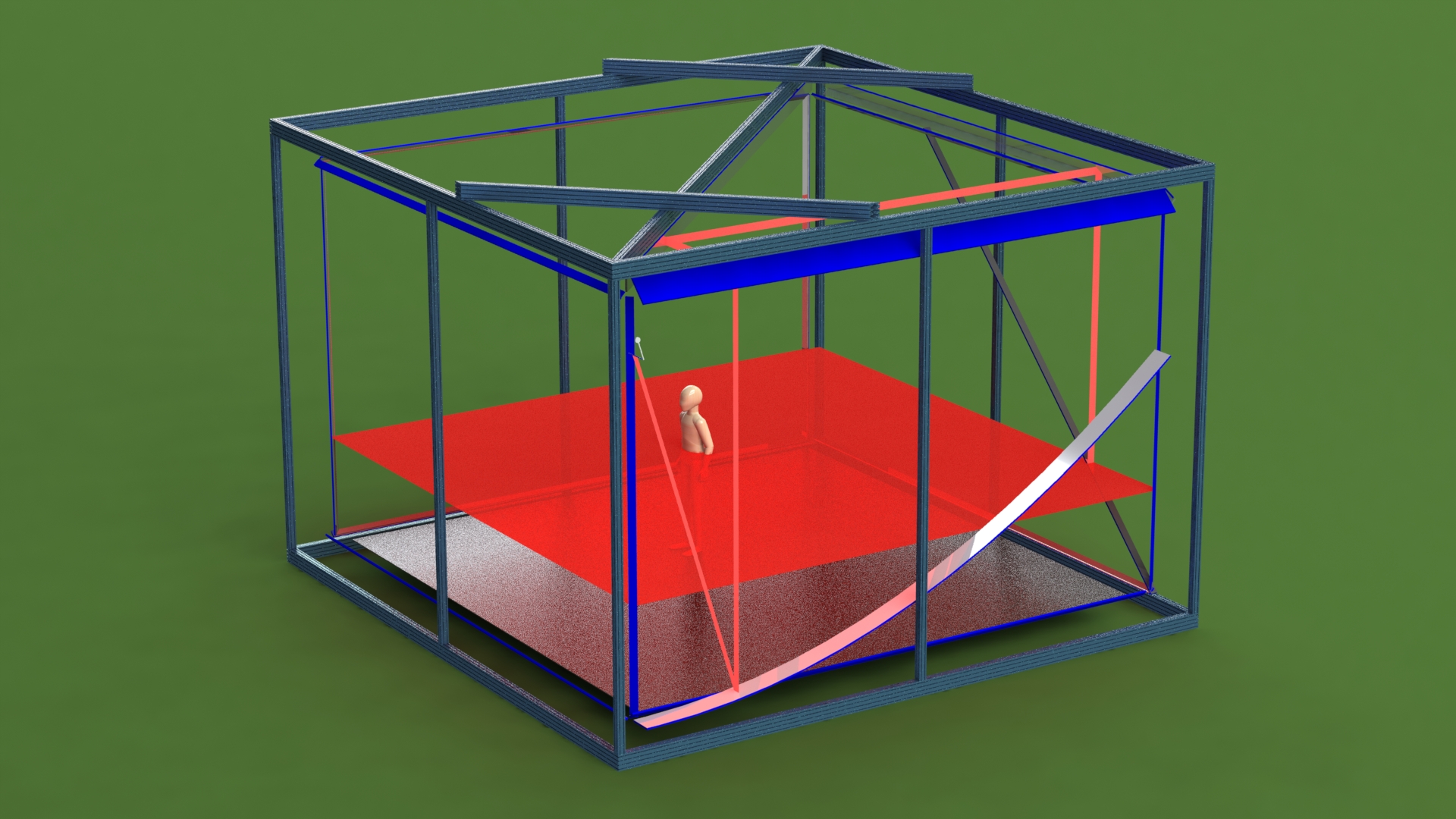 MoCap Systems has an innovative solution, even though it has been on the market for only 2 years. He has been working at WPT for a year.
– At WPT, we use the Nowa 7 Hall. We chose it because of modern facilities and the high quality of the available space. We also appreciate its location close to the center of Wrocław. It's a good space where it's easy to make new contacts. There is an atmosphere of cooperation here – evaluates Szymczak.
The largest industrial printer in Europe
However, work on the motion capture system gave rise not only to an innovative solution in the field of human movement interception. As a result, the Oversiz3D project was created, which may change the way we process plastic.
– During the development of the MOCAP system, we had to install a huge, 7-meter parabolic mirror. We needed a prop with appropriate parameters for it – we could not find a suitable solution on the market. Then our team came up with the idea to 3D print it. This would give us the necessary design flexibility, but there was no such large printer available anywhere. So we decided to build it. Part of the funds was allocated to the creation of the largest 3D printer in Europe, now commercially available. Its housing is a 2-ton intermodal container, used for sea transport. It is almost 6 m long, over 2.3 m wide and 2.4 m high. With its help, we printed the mirror support we needed. This is how our second Oversiz3D project was born – explains Patryk Szymczak.
This type of printer can be used to print a small sailboat, floating tank or car body parts. A side project allowing to create an element necessary to build a MOCAP system is today a separate business with prospective development opportunities. The printer is fast – it can print up to 15 cm per second and work outdoors, also in difficult conditions.
– We are currently obtaining financing for the further development of the Oversiz3D project. We want to turn our printer into a plastic recycling machine. By delivering plastic waste to a special container connected to it, regardless of whether it is dirty or mixed, it will be possible to print various types of elements for your needs. Next year, we are planning a cryptocurrency issue of a kind of bonds and thus finance the construction of municipal production infrastructure. We plan to create a distributed production network consisting of 100 to 150 containers located all over Wrocław. They will be linked by an on-line platform where you can select an item from a catalog consisting of several hundred or even several thousand objects and print it on our machines – explains Patryk Szymczak.
This solution will help solve the problem related to the circulation of plastic. Today, companies that produce plastic waste, such as production plants or even office buildings, have to collect plastic in appropriate baskets, which are then transported to the sorting plant. The plastic collected there is then transferred to a plant transforming it into various types of pellets. It is purchased again by the company producing plastic products and transported to it. The finished products of these companies are again transported to wholesalers, stores and finally customers.
– We have at least a few rounds of wheeled transport and many actors involved in reusing plastic. We propose a completely different, faster solution. A company that produces plastic waste, instead of a yellow container, will be able to throw it into our machine, choose the product that it wants to obtain from it and collect it the next day. This could be e.g. a garbage can, bicycle rack, railing, guard, fence, gate, huge flower pot or anything else your business will need ­– adds Patryk Szymczak.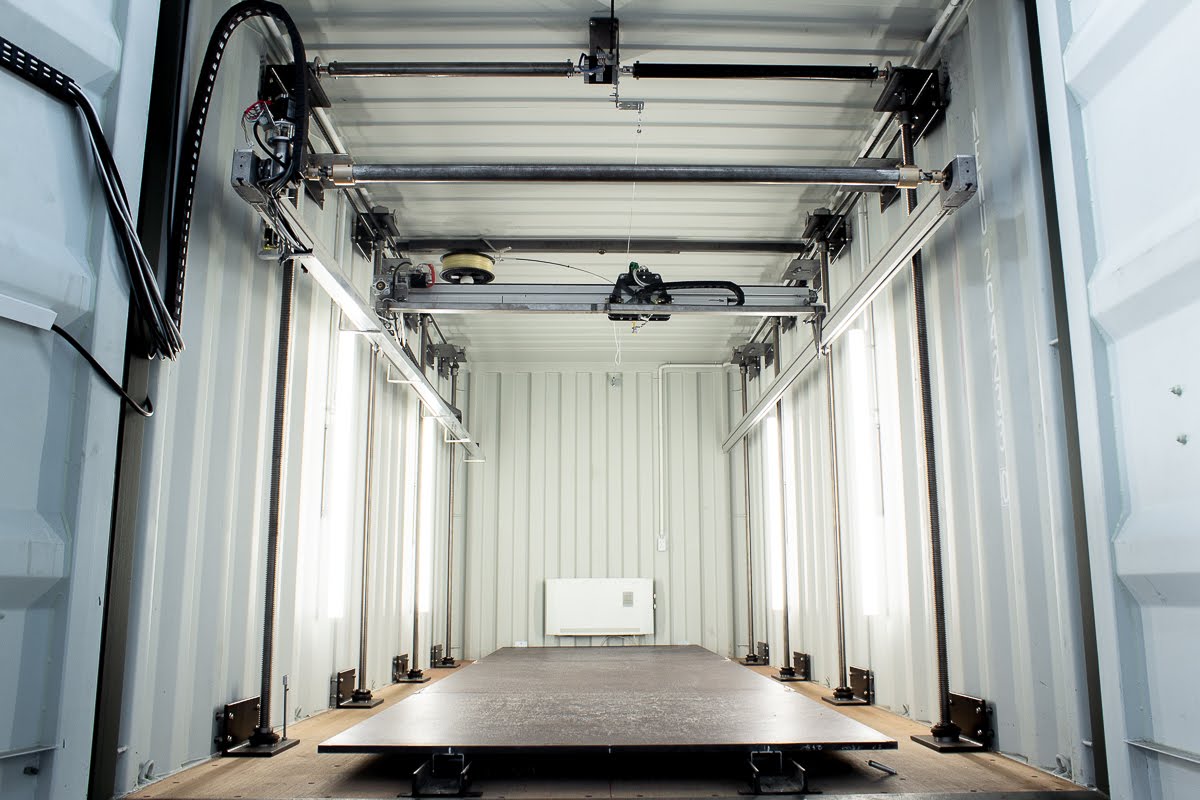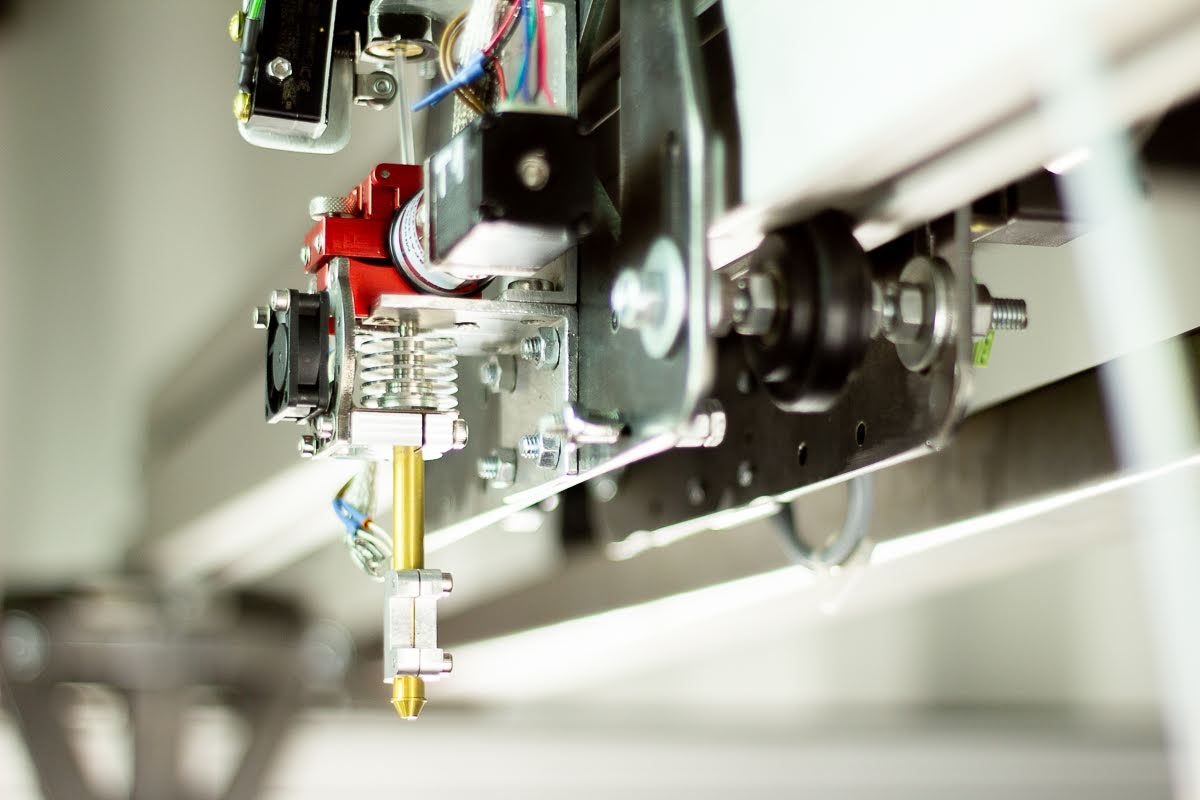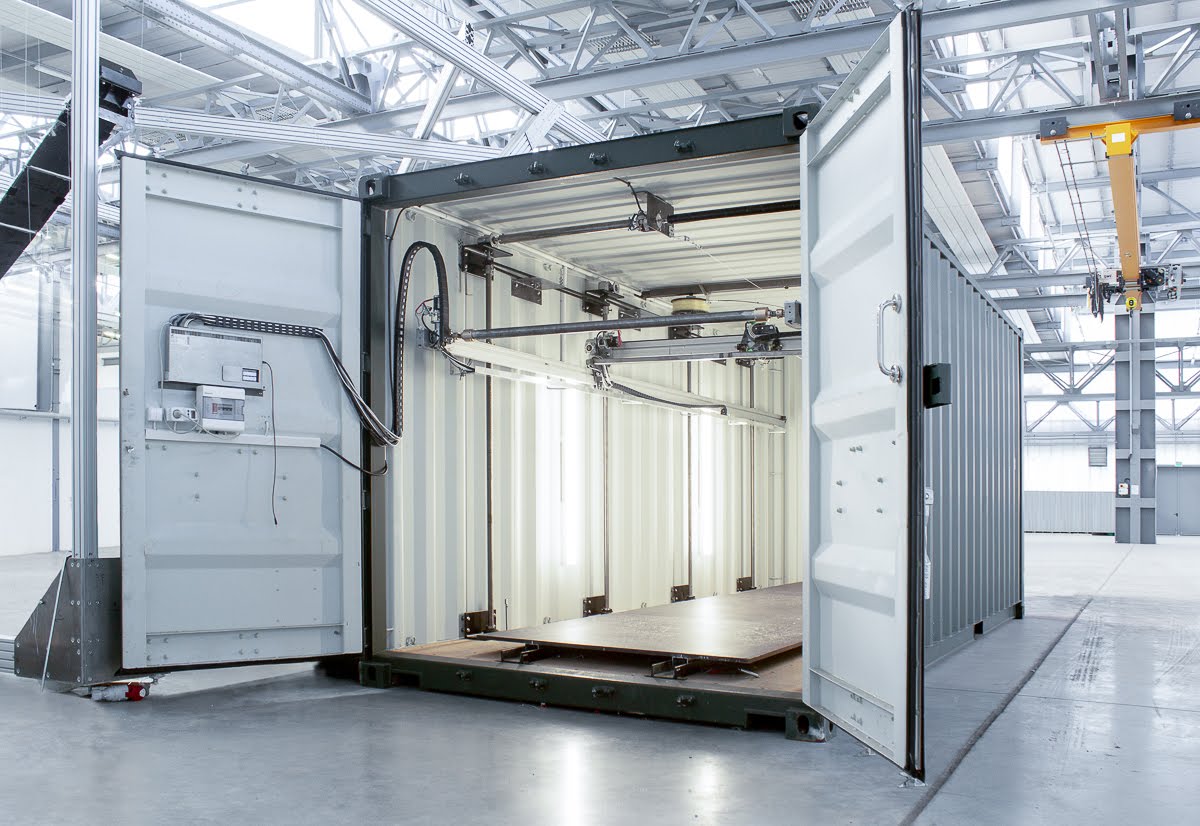 The printer can be used for the production of elements of small urban architecture, e.g. signs, bus shelters, litter bins or benches.
– Today, these elements are purchased by the city based on tender procedures. Using our infrastructure would allow them to be produced cheaper and at the same time to fight plastic. The cost of the material is low, and in special cases it will even be negative, as it is someone else's waste problem. A customer who would provide us with plastic would also avoid the costs for its collection. The above-mentioned suppliers of street furniture, e.g. for the city, could use our infrastructure for their production and reduce their own costs. Of course, such activities would facilitate the introduction of appropriate procedures, e.g. awarding bonuses to contractors using recycled materials for production, in particular from the municipal production network, which is an example of a well-developed circular economy. Our infrastructure will show that it does not have to be expensive. – adds Szymczak.
Today, the Oversiz3D company wants to build its own offer of production services, based on a distributed production network, which eliminates the logistics and transport process and the costs associated with it. The company creates its solution in the spirit of the horizontal plan of the European Union, assuming a circular economy and sustainable development.
– We want to change the way people think about plastic processing, give companies a tool that will solve their problem with it. Many companies already conduct CSR programs showing how they deal with this issue, and Oversiz3D can take them to the next level. We can put our printer, for example equipped with glass walls, in a city space, so that everyone can return plastic waste to it and see for themselves what effective recycling looks like. All this to build awareness that together entrepreneurs and the whole society can implement the idea of sustainable development – summarizes Patryk Szymczak from Oversiz3D.