Wrocław Industrial and Technological Park
Under the "Creation of Wrocław Industrial and Technological Park on the basis of the property which have remained of the former National Railway Carriages PAFAWAG factory" project we have conducted a revaluation and reconstruction of the historic industrial W-7 hall at Fabryczna Street which is today known as Nowa Siódemka. The hall is one of the buildings in the premises of the Engine House of Business.
The project has been accomplished as a result of funding under the Regional Operational Programme for the Lower Silesian Voivodeship for 2007-2013. The amount available for financing the investment carried out in 2013-2015 was approximately PLN 50 million, 16 million out of which came from European Union and the State budget.
However, more important than numbers is the objective of the project which we managed to achieve. We have created an area which can be used by businesses whose profile is based on advanced technologies. Our customers can not only use technical, IT or production infrastructure, but also social and office facilities.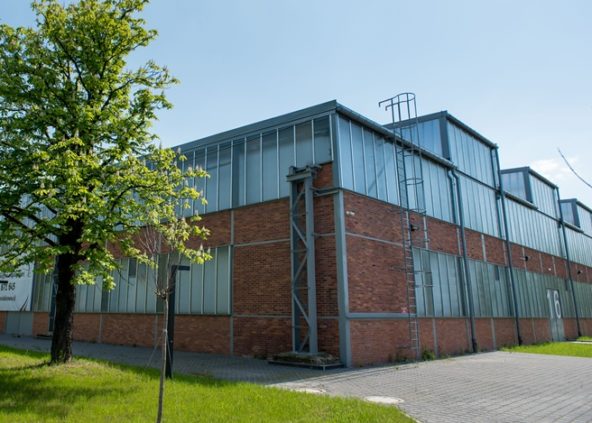 Today, our residents can utilize almost 24,000 sqm of area, 18,500 out of which is the production and warehouse area, 2000 sqm – social and office area and nearly 1500 sqm is a part of the technological, workshop and warehouse area.
Our residents can also use the services and equipment available in laboratories and workshops of Wrocław Technology Park S.A. at Klecińska, Muchoborska and Duńska Streets.