The Incubator of Entrepreneurship and Technology
The Incubator of Entrepreneurship and Technology (IPiT) is one of the two incubators of entrepreneurship operating in the structure of WTP. Its creation was one of the activities we undertook when creating the Engine House of Business – a modern and revitalized complex adapted to the needs of technological and industrial companies.
IPiT is a place where business owners of start-up companies can receive support in developing their own companies. They have office areas at their disposal, as well as conference rooms and office equipment which they can rent on preferential financial terms. The IPiT residents can also access Cloud Services Platform, i.e. office, graphics and designing software suits from companies like Microsoft, Adobe, Autodesk. They can also take part in trainings and use our consulting services.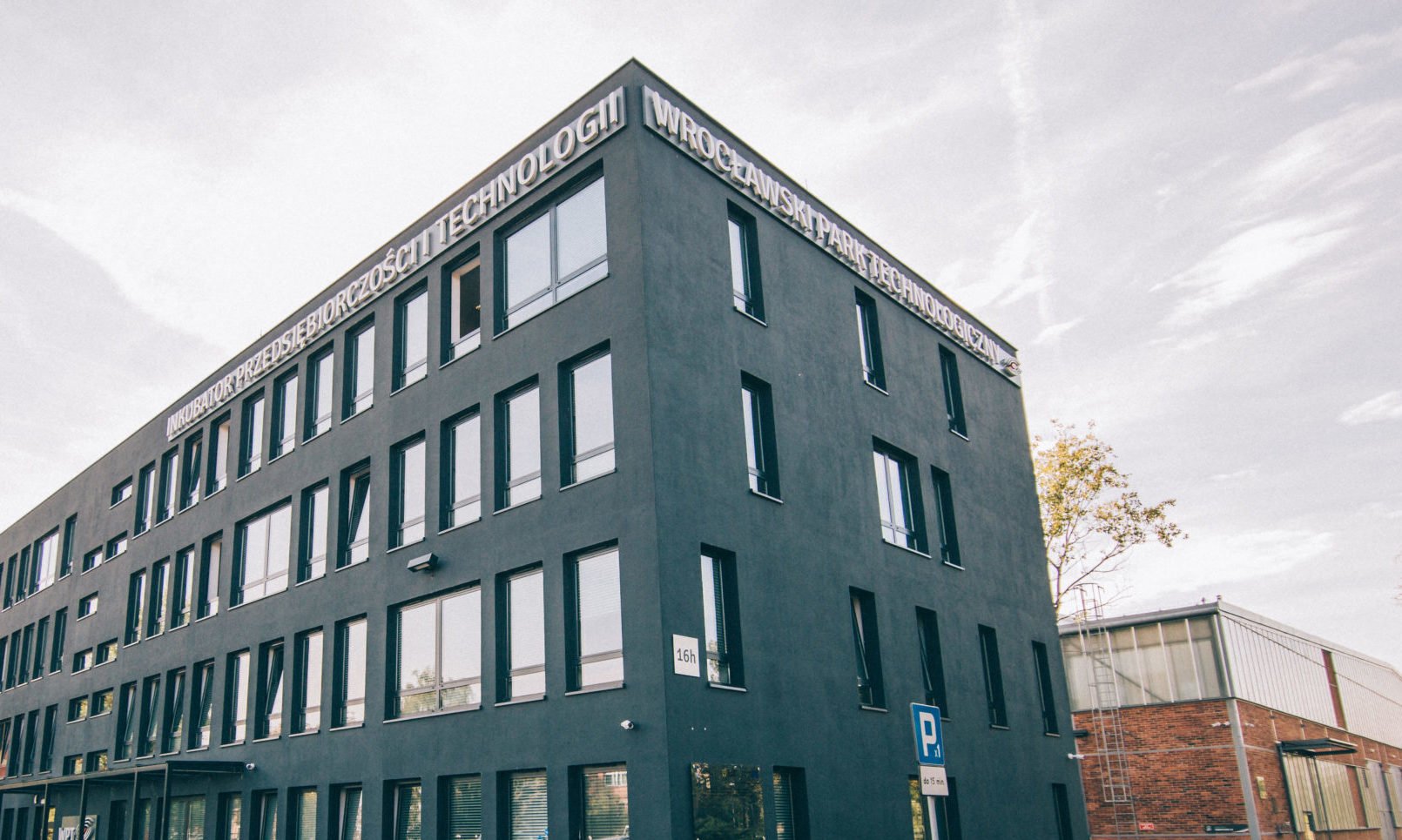 Establishing of IPiT was possible due to completion of the "Creation of the Incubator of Entrepreneurship and Technology based on the social and administration building by the W-7 hall of a former National Railway Carriages PAFAWAG factory in Wrocław" project. The total cost of the investment was approximately PLN 11 million, where 3.4 million comes from the European Regional Development Fund and the State budget under the Regional Operational Programme for the Lower Silesian Voivodeship for 2007-2013.
The amount enabled the fundamental renovation, reconstruction and furnishing of the former social and administration building of the PAFAWAG factory in 2013-2015. Today the building houses, among others, 50 office rooms, 5 conference rooms, a server room, a relaxation room, kitchenettes and meeting rooms.
Due to the actions mentioned above, IPiT is a place where micro, small and medium companies receive the needed support. The preferential terms which we offer help them to focus on developing their business ideas, as well as improving technologies and products they sell to achieve success on the market in a shorter period of time.