Wrocław Technology Park is a building complex with both office-research and production-warehouse areas which create a perfect place for developing businesses of different sizes and activity profiles with the focus on cutting-edge technologies and innovation.
It is localized close to Wrocław city centre, an airport and a train station and has direct access to the city's main exit routes, thus constituting a perfect basis for creating your company's infrastructure. We offer three types of areas: for office, research and production purposes.
They are available in different sizes, from premises of 10-30 sqm in size, up to 300-400 sqm. We also offer high-standard and large production-warehouse areas in the Nowa Siódemka hall.
This wide offer allows us to address the needs of businesses of all sizes.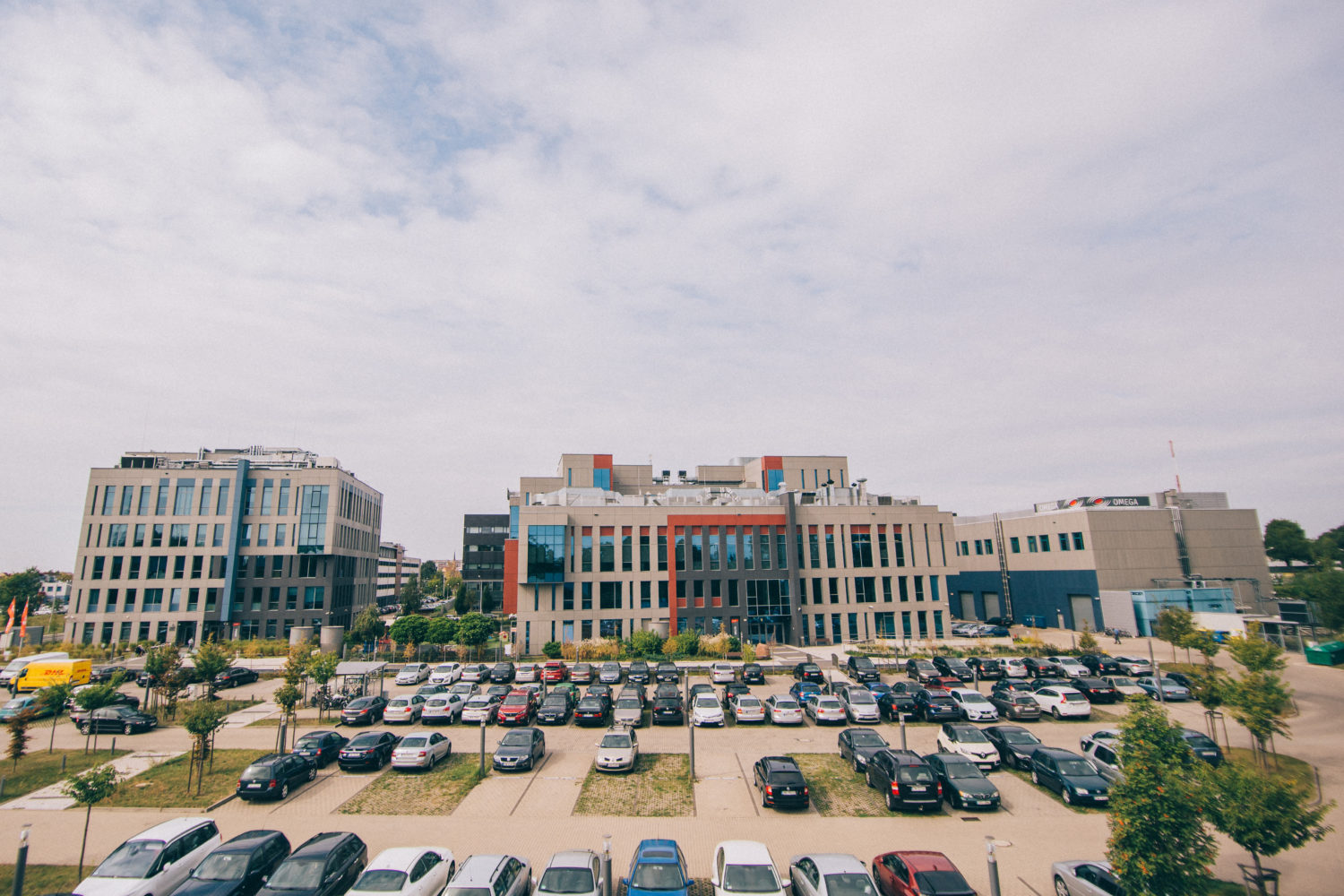 By choosing Wrocław Technology Park for your company office, you gain not only a convenient location and the proximity of ever growing cutting-edge technology companies. You can also freely rearrange your office area to adapt it to your needs in the best possible way. There is also an extensive IT, laboratory infrastructure at your disposal as well as a group of conference rooms of different sizes.
Office areas are available in seven buildings which together form our campus. Each building is monitored and protected with 24-hour security service and it is adapted to the needs of the disabled.
Under the rental conditions we provide:
24/7 access to offices,
parking places for company's employees and guests, both on an above-ground and two underground parking lots,
modern IT infrastructure,
support in building business relationships, cooperation with academic institutions and promotion activities.
It is worth to notice that in the premises of WTP there are restaurants and a kindergarten, "Technoludek", and there is a four-star hotel in close vicinity of the complex.
All this to build a friendly place for people, business and development of modern technologies. Find out which areas are currently available.