SurTec has officially opened its office and laboratories adapted to the profile of its business in Gamma building, which is a part of Wrocław Technology Park. Dr. Karsten Grünke and Jochen Liebert, Global Manager Poland, have cut the symbolic ribbon.
– Congratulations and welcome on board! We are glad to have met the company's expectations, adapting the space in our Park to SurTec's individual needs. As a result, WTP has gained a partner in the form of a very promising technology company – says Maciej Potocki, President of WPT.
SurTec develops, manufactures and supplies chemical preparations for metal surface treatment (washing preparations, phosphate preparations, galvanic coatings, substrate preparation before painting). Due to four areas of application – cleaning industrial parts, pre-treatment of metal, functional and decorative electrolytics – SurTec's solutions in the sector are extremely versatile. The company provides services in nearly all of the sectors dealing with surface treatment, including automotive sector, aviation, construction/architecture, medicine, electronics, as well as the sector related to renewable energy and mechanical industry.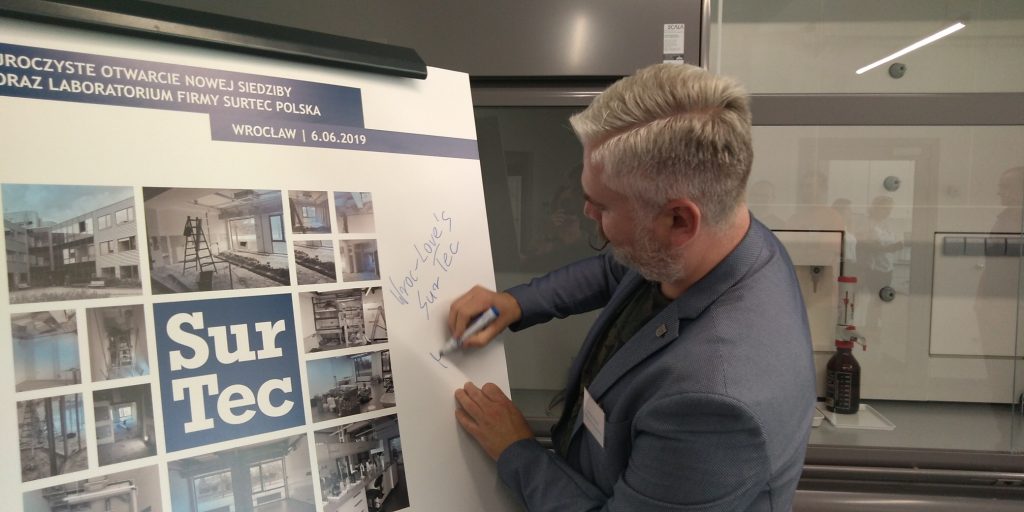 President of the Board of WPT – Maciej Potocki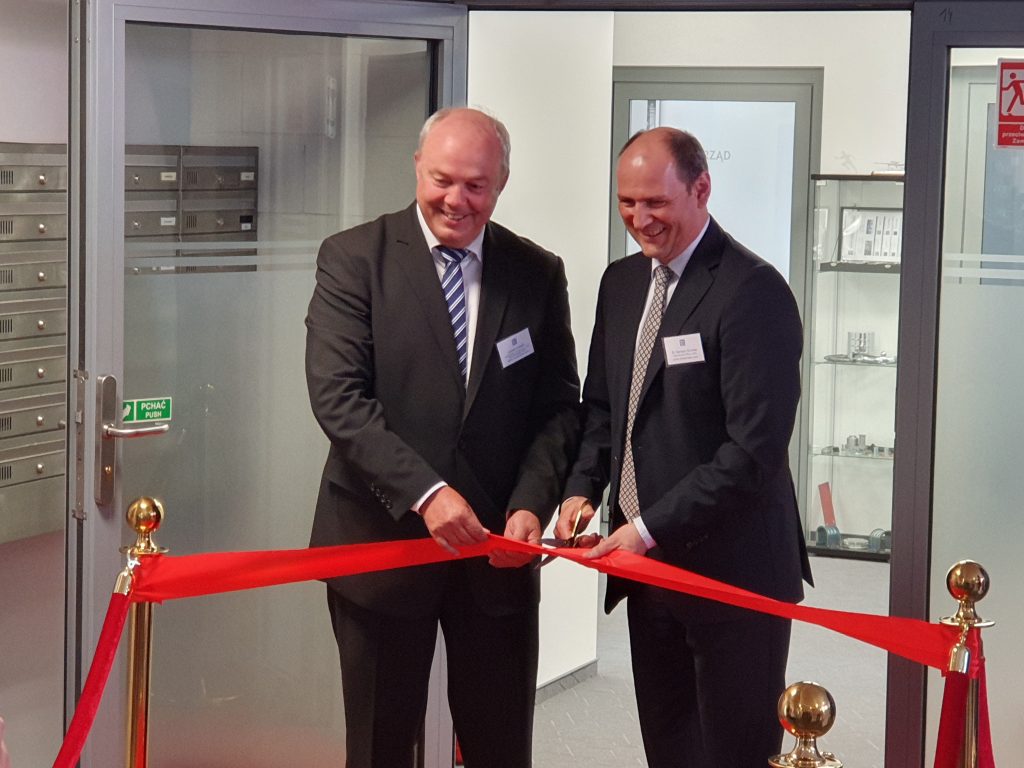 Dr Karsten Grünke, SurTec Chief Executive Officer (CEO) &  Jochen Liebert, Global Product Manager ELP – DECO General Manager Poland w SurTec